Rising raw material and energy prices have left parts of the European paper industry vulnerable, exacerbating recent mill closures and potentially having a profound impact on related industries. Yibin jumbo rolls
Gazprom's reduced gas supplies have led to problems replenishing gas reserves in Europe ahead of winter.
Earlier this year, Printweek published an analysis of "Coping with the Paper Supply Crisis," detailing the new capacity landscape after mill closures and shutdowns led to the withdrawal of nearly 6 million tons of paper production from the market. At the time, prolonged strike action at UPM's Finnish operations was also affecting supplies in Europe. This article was published prior to the Russian-Ukrainian war, which in addition to the obviously horrific human cost of war in Ukraine, had a further seismic impact on the European paper supply chain. As a result, many paper groups, including Mondi, Sylvamo and Stora Enso, are exiting Russia at great cost. APP paper cup fan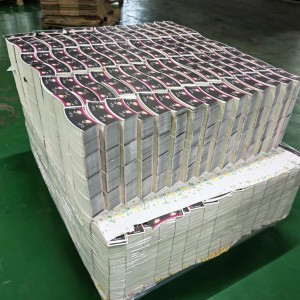 Meanwhile, Gazprom's decision to significantly restrict gas supplies to the European continent via the Nord Stream 1 pipeline has many countries racing to reduce their use of gas. Some companies, including Germany, are considering extreme measures that could lead to forced closures in many industries, including chemicals, aluminum and paper. Sun paper cup fan
Germany entered the second phase of its three-tier emergency natural gas plan in June of this year. The country is Europe's largest producer of cardboard, so it really matters what happens there. Previously, the country imported 55 percent of its natural gas supply from Russia.
Russia supplied about 40 percent of the EU's natural gas and 27 percent of its imported oil last year. 7 Oz Paper Cup Fan
As a result of the gas supply crisis, German paper manufacturer Feldmuehle will switch its fuel from natural gas to civilian light fuel oil in the short term, which will require an additional €2.6 million expenditure. However, this is only for a 250,000-ton paper mill.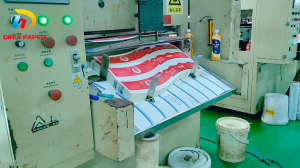 And Norske Skog, which has already taken drastic action by temporarily shutting down its Bruck mill in Austria in March, says raw material and energy prices are expected to remain "highly volatile" and could lead to further short-term production shutdowns in the second half of 2022. The group noted, "The volatile operating environment, particularly with respect to energy, could lead to further temporary or permanent closures of the business' plants." Paper Cup Fan Rolls
Corrugated packaging giant Smurfit Kappa cut about 30,000 to 50,000 tons of capacity in August because "at current energy prices, inventory makes absolutely no sense." Paperjoy paper cup fan
CEPI, the European paper federation, warned of possible disruptions to the industry's gas supply that "would affect the entire logistics of the EU, the availability of paper packaging for food and pharmaceuticals, and the supply of essential hygiene products.
Flexible Packaging Europe also pointed out concerns about flexible packaging materials, which, after all, also use continuous processes and have a strong upstream and downstream linkage impact. Dihui Pe Coated Paper Roll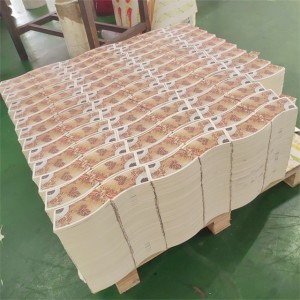 Jori Ringman, director general of CEPI, believes that pulp and paper should have some form of priority treatment status due to the inherent role of paper-based materials in everyday life. The paper industry's recycling system is also based almost entirely on natural gas, so limited supplies of natural gas could disrupt the associated waste management process and supply to the transportation packaging value chain. We call on governments to quickly implement measures to ensure that our industry can continue to provide essential commodities in times of crisis," he said. By prioritizing the pulp and paper industry, member states can now not only ensure the well-being of EU citizens, but also strengthen the role of green and more energy-efficient industries in the future EU economy. The paper industry is a perfect example that this is not about choosing between protecting citizens and protecting industrial production." Pe Coated Cups Paper Sheets
It's not just continental Europe that is affected; energy-intensive industries in the U.K. are also struggling with spiraling energy costs, and Papermaker Portals says energy prices are one of the reasons it recently announced plans to close its historic Overton Note paper mill in Hampshire.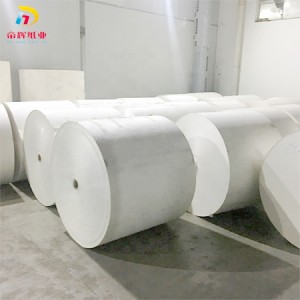 Andrew Large, director general of the Confederation of British Paper Industries, welcomed the government's recent consultation on the UK's energy security strategy, while calling for concrete and urgent action. He said, "The CPI urges the government to implement the proposed 100 percent exemption level as soon as possible to reaffirm the UK's competitiveness and prevent further shifts of investment to countries with lower levels of climate management and lower energy costs." Paper Cup Fan For Hot Drink
Energy prices are a major factor in the current unrelenting increase in paper prices. But as Sappi CEO Steve Binnie points out, "It is becoming increasingly difficult to keep delivering these higher cost concepts," and there is a very clear danger that rising paper and print costs will accelerate the shift to new digital media for certain products. "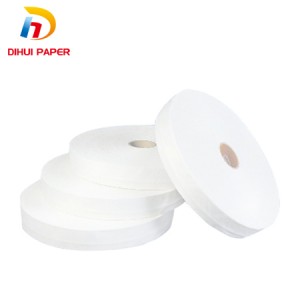 Germany, which is extremely dependent on Russian gas, is the largest producer of paper in Europe. Germany has the world's 4th largest paper industry after China, the U.S. and Japan, with previous industry annual revenues of about 15.5 billion euros and employing about 40,000 people. Last year, Germany's paper production of 23.1 million tons, accounting for a quarter of the European total, of which almost half of the paper, cardboard and carton exports abroad. The German Paper Association pointed out that by this winter, the shortage of natural gas may seriously affect the German paper production, or even trigger a complete shutdown. Dihui Pe Coated Paper Sheet
Has a century-old large German toilet paper manufacturer Hakle filed for bankruptcy this week, because the "massive" price increases in energy and pulp will drive it to the brink. Coated Paper Jumbo Roll For Cup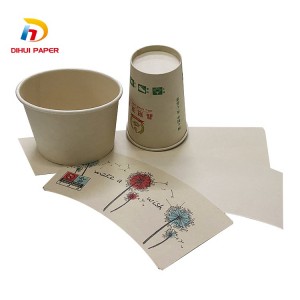 In addition, natural gas is also very important to the paper recycling industry. According to the association, a third of European waste paper is recycled in Germany, and without natural gas, about 50,000 tons of waste paper can not be processed every day.
And the current status of our domestic paper industry can be summarized as: increase revenue does not increase profits. In the first half of this year, the paper industry's revenue grew 2.5% year-on-year, but profits fell 46% year-on-year. The main reason, one is the weakening of demand, the second is the price of raw materials. And now facing the important issue is that raw material prices will continue to rise, but favorable to domestic pulp producers, and carton exporters. The current external environment for the natural gas gap seriously affects the European paper industry, the domestic paper industry is expected to benefit from price increases for exports. China's duplex paper this year has turned from net imports to net exports, white cardboard exports also grew at a rate of more than 100%. A Coated Roll For Paper Cup Fan
---
Post time: Sep-15-2022