Recently, the "paper shortage tide" once again spread in the European Union, by the impact of the Russian-Ukrainian conflict, the EU energy prices soared, some paper enterprises had to stop production, even Germany such as the EU countries have issued a "paper shortage" warning. Cupfan
But, surprisingly, far from the European continent, the local media in New Zealand, an island nation in the southern hemisphere, also recently issued a "toilet paper shortage problem is imminent! What happened?
According to local media reports, the reason for the shortage stems from the country's only toilet paper producer, Essity from Sweden, which failed to reach a new pay agreement with 145 employees for the next three years, and thus refused to let them go to work. The company has been out of production for a month. About 70 percent of New Zealand's toilet paper is produced by this Essity factory. Papercupfan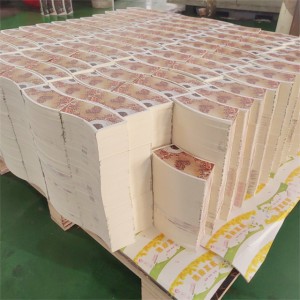 According to reports, at the beginning of the negotiations, Essity offered a 3% pay raise and a cash bonus of NZD 1,500 per year for three years, but it was rejected by the union and the workers. The union's request was for a total pay increase of 15 percent for employees over the next three years, which they believe is based on market analysts' projections of future cost-of-living increases. Yibin paper
Tane Phillip, secretary of the New Zealand Pulp and Paper Union, said, "It's as if there is no end in sight to the strife between workers, unions and companies, and since that week of August 9, everything has been pushed back indefinitely."
The conflict between labor and management intensified further this past week when Essity threatened 67 employees and demanded more than $500,000 in compensation. Meanwhile, as the standoff continues, Essity has also announced the suspension of a N$15 million investment project that had planned to upgrade the paper machine's drying process to geothermal steam, a "world first" that would have reduced carbon emissions. Papercupfans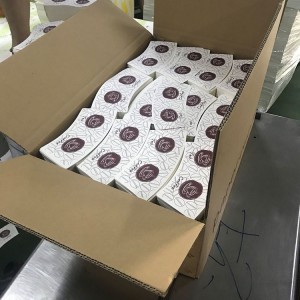 In response to union and worker demands for wage increases, Essity claims that this period of "farce" will inevitably result in a loss of investment and threaten local employment.
Peter Hockley, general manager of Essity's Kawerau plant, claims the company has "well paid" employees who enjoy "one of the highest paid jobs in manufacturing in New Zealand, earning almost twice the median weekly income of New Zealanders. Since 2007, wages at the plant have grown by more than 10 percent above the local inflation rate." Pe Paper Fan
Hockley said the company's latest offer – a 14.7 percent pay rise over three years – was close to the union's demands, but that the union's refusal to make concessions was holding up progress in negotiations. After strike action and the ongoing threat of wage claims, the company had no choice but to initiate a work stoppage to try to reach a new pay deal with workers. Paper Fan Cup
---
Post time: Sep-05-2022