Nanning Dihui Factory display
Nanning Dihui Established in 2012 , with 10 years development, Dihui Paper is a professional manufacturer engaged in the development, production, sale and service of Paper Cup Fan, PE coated paper roll, Paper Cup Bottom Roll , PE coated paper sheet and Craft Paper Cup Fan.
Base workshop
There are different brands of base paper, Yibin base paper, Jingui base paper, APP base paper, Enso base paper, etc. Paper for cup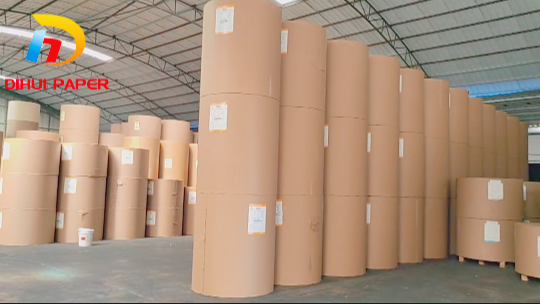 Laminating workshop
We support customized paper with different weights, 150gsm to 400gsm base paper + 15pe to 30pe coated. Paper cup material manufacturers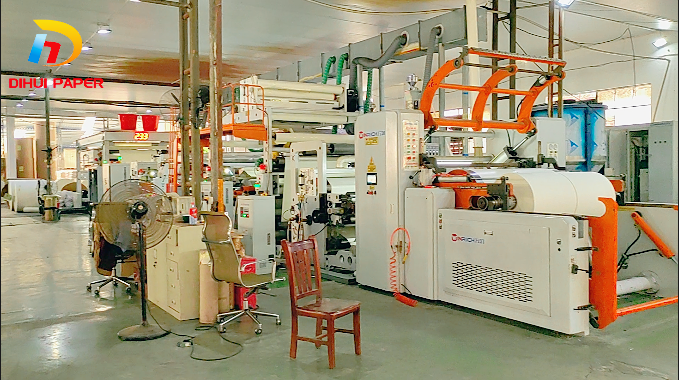 Slitting workshop
The PE coated paper is cut into bottom paper rolls, which can be used to make the bottom of paper cups. Paper cup raw material

PE coated paper has the advantages of waterproof, oil proof and high temperature resistance. The bottom of the paper cup is made of PE bottom paper roll, which can not leak.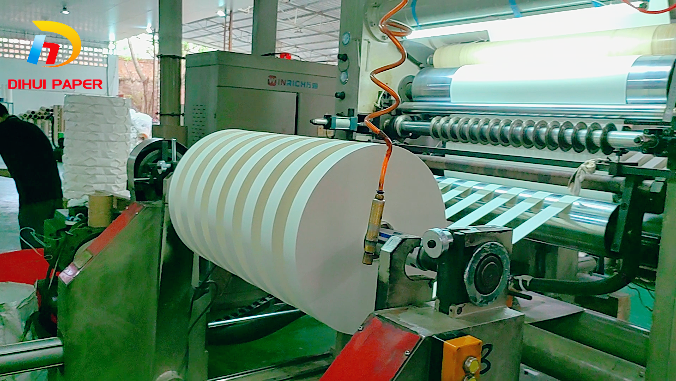 Printing workshop
There are three printing machines in the Dihui printing workshop, which can be started at the same time to print various customized patterns. Paper cup material

Each printing machine can print 6 colors, with bright colors and bright patterns, which can be printed in two ways: offset printing and flexo printing. No fading, no stickiness, non-toxic, high quality assurance.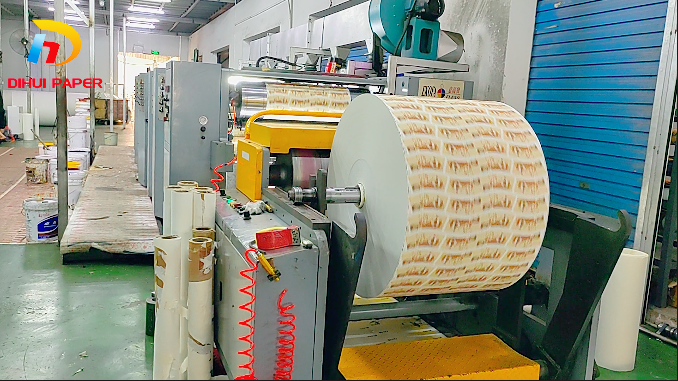 Die cutting workshop
Dihui has ten die-cutting machines, which can die-cut printing rolls of different styles at the same time. The die-cutting is neat, the loss is low, and it supports pallet packaging and carton packaging. Paper cup fan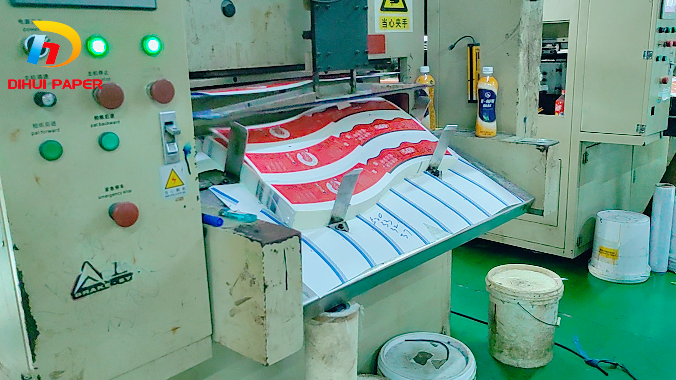 Finished product workshop
Dihui has 30 finished machines that support the production of paper cups, paper bowls, lunch box paper, paper lids, etc. Inner film, outer carton packaging. Raw material for paper cup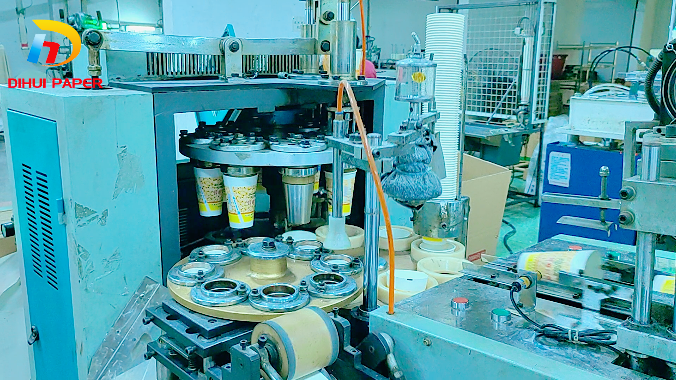 Nanning Dihui Warehouse
Place paper cup fan, PE coated paper roll, bottom paper roll, PE coated paper sheet, paper cups, paper bowls, etc. Paper cup fan suppliers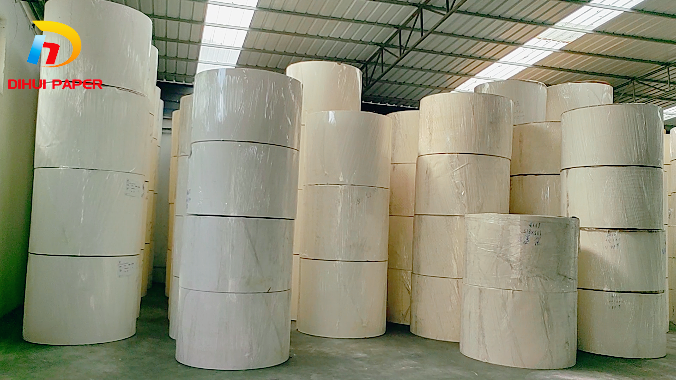 For more product details, please contact us!
---
Post time: Nov-24-2022