On June 30, 2022, International Paper (IP) released its 2021 Sustainability Report, announcing important progress on its Vision 2030 Sustainable Development Goals, and for the first time addressing the Sustainability Accounting Standards Board. (SASB) and the Task Force on Climate-related Financial Disclosures (TCFD) recommended reports. The 2021 Sustainability Report highlights International Paper's progress towards its 2030 Vision, including progress towards green forests, sustainable operations, renewable solutions and thriving people and communities. #Paper cup fan manufacturer
As the world's leading producer of renewable fiber packaging and pulp products, International Paper recognizes its impact and dependence on natural and human capital, as well as its responsibility to promote the health of people and the planet. #PE coated paper roll supplier
"Our reliance on natural resources helps nurture our respect for environmental stewardship," said Mark Sutton, chairman and chief executive officer of International Paper. "Today, our commitment to sustainability is broader—including the planet , people and the performance of our company. Sustainability is built into the way we work every day."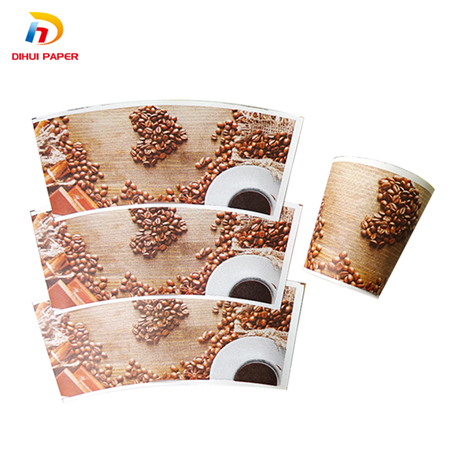 The report shows that the highlights of International Paper's 2021 Sustainability Report are:
(1) Healthy and Abundant Forests: 66% of the fibers used in International Paper's paper and packaging come from forests that are certified and meet green development goals.
(2) Sustainable operations: The 35% GHG reduction target was approved by the Science-Based Targets Initiative (SBTi), making International Paper the first approved North American pulp and paper producer. #Raw material for paper cups
(3) Renewable solutions: 5 million tons of recycled fibers are used each year, making International Paper one of the largest consumers of recycled fibers in the world.
(4) Thriving people and communities: 13.6 million people are positively impacted through our community engagement programs #paper cup fan
In addition, this year, to better understand climate risk and resilience management, and to identify the best ways to monitor, measure and respond to these risks, International Paper reported for the first time on the recommendations of the Task Force on Climate-related Financial Disclosures (TCFD), The company also plans to continue reporting on the framework annually in the future.
---
Post time: Jul-18-2022